Father's Day Breakfast Online Booking
Why not treat your father to something special this Father's day? DownsSteam is hosting a special Father's day breakfast again this year, serving a beautiful hot and continental breakfast served on board our platform and carriages. Breakfast will be complimented by live music on the platform as well as catering by our friendly volunteers and Tour guides. Breakfast will be served in a single seating at 9:00 am, Sunday September 3rd 2017.
After breakfast, explore our family friendly precinct with one of our knowledgeable volunteer tour guides; learn more about the history of DownsSteam, our current rollingstock restoration work and exciting upcoming rail tours. Check out just how much progress is being made by our dedicated volunteers and see why DownsSteam is becoming a major Toowoomba tourist attraction.
Admission, Father's day breakfast, live music and complimentary tours of our facility is only $25 per adult and $12 per child (under 12). With all funds raised going towards running our non-for profit volunteer run organisation which includes the restoration of our rolling stock, bookings are essential.
For more information, please visit Father's Day Breakfast Info or contact us at: info@downssteam.com or 07 4630 2358.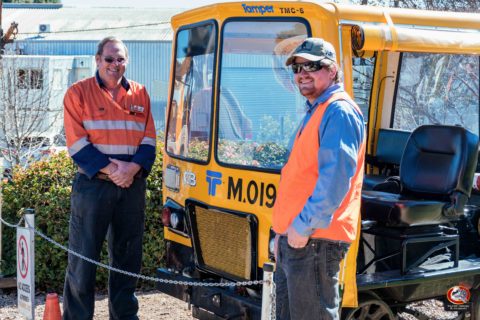 Father's Day Breakfast $25/Adult 
Father's Day Breakfast $12/Child (under 12) 
Father's Day Breakfast $0/Infant or Toddler (under 3) 
Adult, Child & Infant/Toddler ticket quantities may be adjusted after adding the first ticket to your cart. 
A Showcase of our Past Events